NECHEAR's Clinic Services
Nechear provides comprehensive audiological and aural (re)habilitation services for children and adults.  Our expert staff are here to help diagnose, understand, and treat your hearing loss.  Our equipment is state of the art, but our office has an old-home feel. We know you will enjoy your experience with us.
Comprehensive Audiological Services
When you come to NECHEAR, you will be given tests based on your symptoms, history, and issues you are experiencing.  The following are diagnostic tests we provide.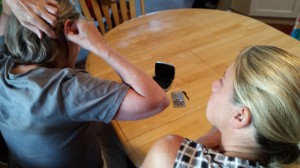 Audiological Testing:  A hearing test includes checking how your ears can detect sounds and recognize words.
Immittance Measures:  Immittance testing tells us about your middle ear system.  You may hear some sounds, some may be loud, but you do not need to respond.
Distortion product otoacoustic emission testing:  This test tells us about the hair cells in your cochlea.  You will hear a series of sounds, but you do not need to respond.
Functional Listening Evaluation: This includes an audiological evaluation and behavioral auditory perceptual assessment or functional listening evaluation.  This would include testing in noise, testing at different levels, and testing using words, sentences, and paragraph information.
Device Evaluations:  This includes a hearing test and additional communication measures to determine if you are a candidate for amplification, bone anchored devices, cochlear implants, and assistive technology.
Device Programming
Should it be decided that you require a hearing device, and want to pursue this option, NECHEAR Audiologists will discuss device options with you.  Our office is equipped to work with all many hearing aid manufacturers.  In addition, we provide aural rehabilitation therapy, which has shown to improve outcomes.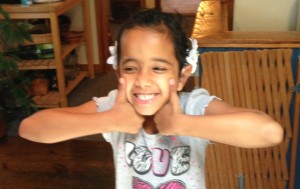 COSI (Client Oriented Scale of Improvement):  You will, with the help of your NECHEAR audiologist, fill out your goals for hearing and communicating.
Hearing Aid Evaluation:  You will discuss the benefits and limitations of hearing devices, and decide what kind of hearing aid would suit your needs.
Hearing Aid Programming/Checks:  This appointment is to check/troubleshoot the hearing aid and/or make any adjustments that are needed.
Bone Anchored Device Evaluation: You will discuss the benefits and limitations of Bone Anchored devices, and decide what kind of device would suit your needs.  We offer programming for three bone anchored devices.
Cochlear Implant Services
Should you be experiencing more severe difficulties hearing, the NECHEAR audiologist may talk to you about cochlear implants.  Our office is equipped to work with all cochlear implant options.  In addition, we provide aural rehabilitation therapy, which has shown to improve outcomes.
Cochlear Implant Candidacy Evaluation:   This test includes specialized audiologic testing, including using your hearing aids (or hearing aids from our stock if they are more appropriate), and listening to tones, words, and sentences.
Cochlear Implant counseling:  We will review your candidacy results, show you different types of cochlear implants, and talk about the benefits and limitations of cochlear implantation.
Cochlear Implant programming:  NECHEAR audiologists are specially in trained in fitting and adjusting (mapping) of a person's cochlear implants.  They will check your auditory perception (listening ability) as part of the mapping session.
Aural Hablitation Therapy
Aural Habilitation Therapy- NECHEAR therapists are trained to improve the listening skills of people that use hearing aids and/or cochlear implants.  The NECHEAR therapists and audiologists work together as a team, to assure that you are always hearing optimally.
Special therapy sessions:  Your NECHEAR therapist and audiologist can work together to trial assistive devices that might work with your equipment.  They can also help with pairing equipment, using the apps you may need, etc.